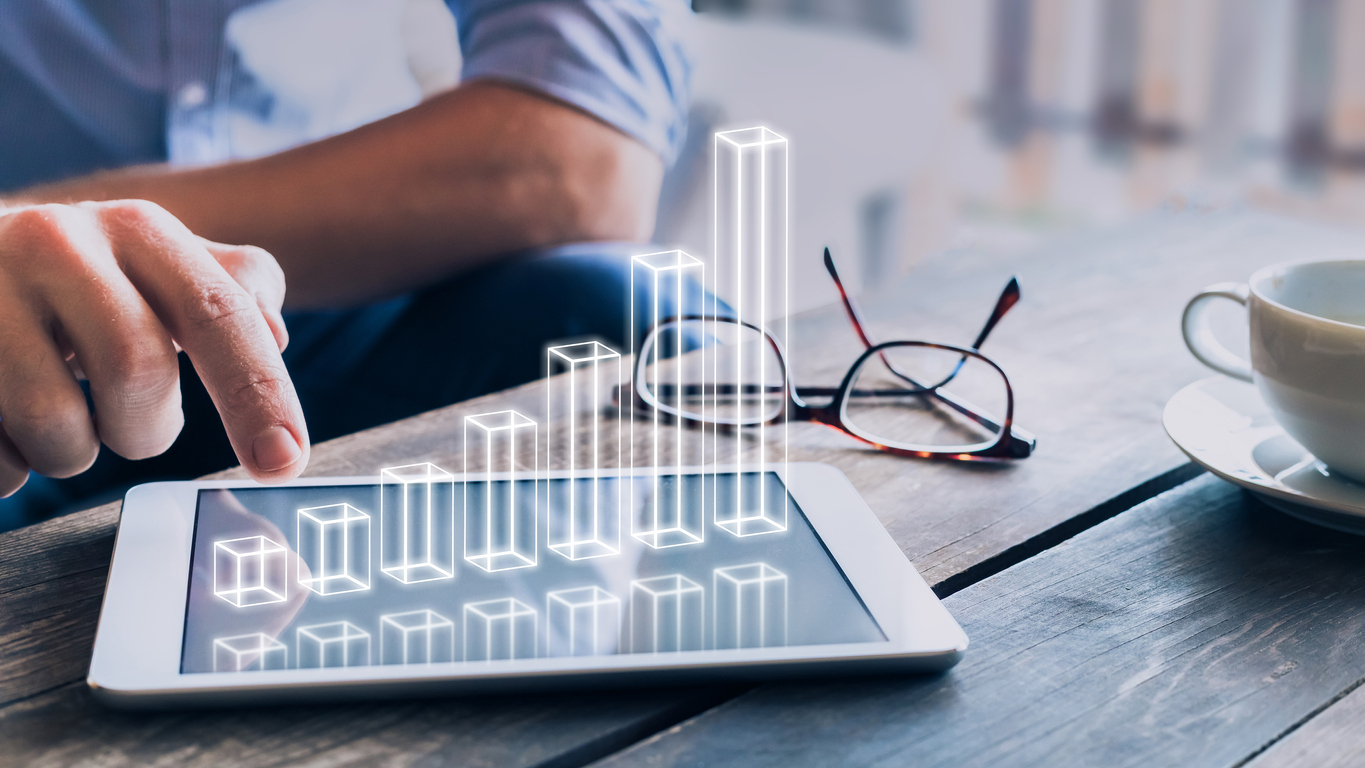 Finance 
The 3 Greatest Advantages to Using Credit to Fund Growth
As market volatility, rising inflation and recession looms, law firm business owners should consider the three key benefits to using credit to fund law firm growth.
While some law firms with a healthy cushion of cases in their inventory may be tempted to cut headcount to reduce operational spending, this is a reactive decision with potentially dire consequences for long term growth.
According to a study1 conducted by Harvard, businesses that realize operational cost savings without cutting employees while making long-term strategic investments during a recession tend to outperform their peers once the downturn ends.
So how do you realize these operational savings?
Many contingency fee law firm owners still self-finance their case costs and long-term business investments. This approach often ties up the firm's cash reserves, hindering its ability to weather unexpected short falls in profit. A more effective way to quickly improve cash flow is to finance case costs and any business investments which will enable your firm to be more effective and efficient.
Using credit is particularly helpful in leveling-out the peaks and valleys associated with the irregular cash flow of contingency fee work, as well the delayed payments associated with hourly work. In this article, we will explore the three key benefits to using credit to fund growth that lawyers should consider.
3 Key Benefits to Using Credit to Fund Growth
Access to capital before a lull in cash flow occurs. Cash flow is "king", it's the lifeline to sustaining and growing your practice. Having convenient access to capital or credit can help you get through gaps in your cash flow while providing current cash for needed business operations. This flexibility allows you to manage cash flow peaks and valleys, allowing you to manage daily business expenses seamlessly.
Unlocks capital to invest back in your law firm. With access to capital, you can focus on investing in your business –e.g., personnel, existing cases, new cases, technology, marketing, expansion and/or partner returns. Each of these investments or a combination of them allow you to grow your firm while properly managing your daily expenses.
Improves ability to invest in case resources. Case cost financing can help level the playing field and ensure that plaintiffs' lawyers have the financial wherewithal to obtain just compensation for their clients. This specific type of funding can allow for a more even match against large institutions like insurance companies, providing the plaintiff law firm with access to the full scope of resources needed to pursue a case to its conclusion.
Additional  Considerations
Contingency fee litigation is often expensive and can take years to resolve, locking up law firm capital and stunting growth. Borrowing money to pay for case costs and resources, such as court filing fees, expert witness fees, trial exhibits, and deposition transcripts, can alleviate financial pressure and help put your mind at ease.
Also, in most jurisdictions, with proper disclosure, this approach allows you to pass along the interest to your clients2. This results in more liquidity for you to invest your hard-earned after-tax dollars back into your business.
Most importantly, using credit to finance your case costs can provide you with the financial backing you need to take on well-capitalized defendants and achieve optimal results for your clients. You don't have to be a counselor and a creditor to your clients.
As economic uncertainty looms, having "dry powder" in available credit has minimal costs and a lot of benefits, allowing you to focus on your practice instead of losing sleep over your current and future cash flow concerns. With these benefits in mind, using credit smartly should be a solution for every law firm to consider.
Esquire Bank understands the unique nature of the contingency fee business model. That's why we use your case inventory as the collateral for our financing – not your personal assets. We create flexible financing solutions that free up capital, so you can invest more in your firm's cases, business and growth.
Recession-Proof Your Law Firm – Meet With Esquire Bank Today
Learn how you to recession-proof your law firm by using credit to fund growth, finance case costs and improve business operations.
Whether your goal is investing in growth, expanding your practice, or improving your cash flow, understanding your case inventory is an important valuation for your firm. Leveraging your firm's case inventory to finance case disbursements can allow you the flexibility and liquidity to pivot your focus to investing in digital marketing, technology, and staff, and ultimately build case value for your clients.
Schedule a no-obligation consultation today to understand how Esquire Bank's solution-based credit facilities can help you recession-proof your law firm business.
1 Ranjay Gulati, Nitin Nohria, and Franz Wohlgezogen. "Roaring Out of Recession."  Harvard Business Review (blog), March 2010. https://hbr.org/2010/03/roaring-out-of-recession
2 As per the ethics opinion of the state you operate in.
Continue Reading
Finance
Catapulting Your Law Firm from Good to Excellent: An Owner's View
For Andrew Siegel, founding and senior litigating partner at Siegel & Coonerty, LLP, having access to capital has become a game changer -- catapulting his law firm from being a really good law firm to an excellent one. Watch this 2-minute video.