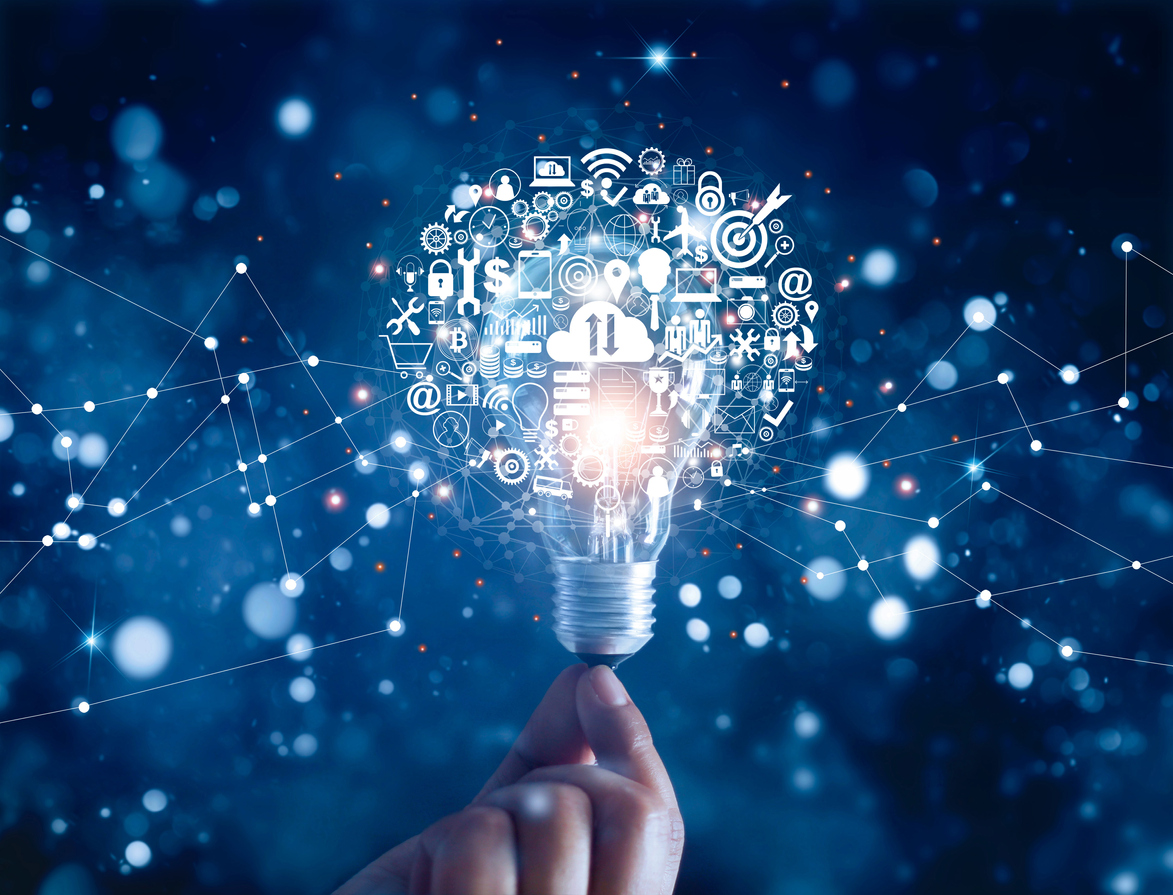 Technology 
4 Keys to Leveraging Technology for Law Firm Growth
To succeed in today's competitive legal space, contingency fee law firms need to embrace using available capital to leverage technology for law firm growth. Law firms utilizing best practices understand the importance of having a focused strategy for technology investments that include these four key areas:
Hiring a technology professional
Employing Case intake
Utilizing Client communications Software
Upgrading Case Management Systems
#1 – Hiring a technology professional
The purpose of investing in technology is not only to make the firm more efficient in order to settle cases faster and generate more revenue, but to also allow lawyers more time to actually practice law while running the business.
One of the most effective ways a firm can accomplish that is to use capital that has been freed up as a result of a case cost financing line of credit to hire a technology professional – a Chief Technology Officer or IT Manager who will focus on bringing the power of technology innovation and solutions to improve operational efficiency, financial forecasting, and data enhancement.
Keeping up with the latest trends in legal tech, updating software systems or purchasing new computers and phone systems, and ensuring your law firm is securing all data from cyber-attacks are all essential foundations to help the firm experience even more growth. These functions could also fall under the purview of an executive with oversight for business operations, such as a Chief Operating Officer or administrator who focuses on these functions rather than casework.
Grewal Law, a family-owned and operated, Michigan-based mass tort, personal injury, and medical malpractice firm, hired a Chief Operations Officer to manage business operations and technology. Nolan Erickson, Chief Operating Officer at Grewal Law, noted: "It's been very important to me that our firm keep up with the advances in legal technology and remain competitive and as much ahead of the curve as possible. Working with Esquire Bank has allowed us to embrace those new technologies and bring new solutions to our clients and pursue those claims and solve its problems in a way that we just couldn't do before."
#2 – Employing Case intake
One of the most important functions for a law firm is its case intake procedure . Investing in this area of technology is crucial for effective law firm growth and a competitive advantage. The cost of investing in case intake technology could easily be outweighed by the resulting increase in revenue generated as well.
Atlas Consumer Law, headquartered in Michigan, did just that by building the Atlas HelpCenter. While many firms outsource this function, Ahmad Sulaiman, Managing Partner at Atlas Consumer Law, realized building this operation and technology would enable the firm to significantly increase its caseload.
The firm's call center is capable of handling 500 to 700 active federal litigation cases nationwide at any given time. According to Sulaiman, "being able to capitalize on the rise in consumer cases was really based entirely upon our ability to create a call center. And our ability to educate consumers."
Client Communication
If your firm has available capital because case disbursements can be paid out of a separate line of credit, another area of technology in which to invest to leverage growth is your firm's client communication software.
Contingency law firm owners are often juggling several cases while managing the firm's business and financial issues all at once. Keeping in touch with every existing client can feel overwhelming as emails and voicemails inquiring about the status of their cases accumulate.
Lauren Sturdivant, co-founder and president of client connection and marketing platform
Case Status certainly felt "tired of drowning" in her efforts to keep up with clients' questions. She thought technology could be the lifeline she needed to save her from hours of work, but also to ease tensions of clients involved in stressful litigation.
Most likely, your firm already has some sort of case management software in place to track litigation deadlines, the status of drafts of various documents, and deadlines. While lawyers have the answers in front of them and try to sift through dozens of unanswered questions from worried and vulnerable clients, precious time is wasted that could be spent actually working on that client's case.
At a time when Google reviews can negatively impact a firm's reputation and influence whether potential clients will reach out, the firm's current clients' experiences at every stage of the process needs to be managed carefully.
Using available capital to invest in a good client communications software can also help track not only how a client is feeling but whether they have gone to required meetings or doctors' visits, received test results, or have new information about a case – all without the lawyer having to take time away from casework unless necessary to find out that information.
The investment in this kind of technology can lead to clients feeling taken care of because of a regular, easy connection to the lawyer – through email, text messaging, or an app – about their case. The lawyer, in turn, can focus on resolving the case, taking on more cases, and thus, increasing revenue.
This new way of communicating may feel less personal, but it allows lawyers to prioritize their in-person and phone conversations with clients and could, even with just regular text updates, lead to a deeper client relationship.
The potential benefit of improved, timely and consistent client communications more favorable referrals and reviews online as well as the potential to build better and resolve more cases efficiently. A client who feels they are in constant communication will likely communicate more information to you about how and what they are feeling.
#4 Upgrading Case Management System
While every law firm has some sort of case management software (CMS) in place already, investing in an upgraded CMS that is the right fit for the firm could yield greater revenue by enabling faster resolution of cases, and increased client satisfaction.
The failing of most case management software programs alone is that they do not track if a client's message was returned, how long it took before a response was made, nor what experience the client is having with the firm at that stage of the case. The right client communications software can act as a bridge between your CMS and what your clients need to hear by sending automated responses at each stage of the case or at programmed time intervals.
Investing in a proper CMS can also provide key data law firm owners can use to track how well their firms are functioning.
As Gary Falkowitz, president of Intake Conversion Experts, recommends, the data points to know to leverage more growth for a law firm include: the cost to the firm per each lead and qualified case and the firm's conversation rate, or how many clients does the firm actually sign on compared to the number of potential clients.
Most firms do not know the latter, but it is important because in the era of digital marketing most potential clients will 'shop' their case around to multiple firms. "On average for personal injury firms nationwide leave one-quarter of qualified cases on the table. That number should be 95%," Falkowitz noted.
This kind of technology attracts and retains more clients and perfecting your onboarding process will decrease the possibility for clients to slip through the cracks and into your competition's hands.
Leveraging case cost financing to free up capital and improve liquidity
Having dedicated, third-party case cost financing can free up the necessary capital to re-invest into a law firm. Those investments should be targeted towards areas which will help the law firm not just function but grow and technology is one of the most impactful ways to do that. Additionally, the investment should make the firm's current operations more efficient and effective while allowing it to continue to practice law while running the business.
Using contingent case inventory as collateral, a law firm can provide a value that is important for establishing an acceptable level of credit facility. Esquire Bank has the unique understanding of how to value a contingency fee law firm's case inventory and can provide a flexible solution tailored to the needs of that law firm. Through a Case Cost Line of Credit, Esquire Bank enables law firms to pay for essential case expenses, while freeing up cash flow for investment in growth initiatives.
However, technology investments should not be only in hardware like new laptops or unnecessary software.
Now that you know more about the 4 Keys to Leveraging Technology for Law Firm Growth, click to read our comprehensive discussion about the 4 key considerations for law firm growth and succession planning.
Meet with an Esquire Bank Senior Relationship Manager
Set up a time convenient to your schedule to talk meet with an Esquire Bank senior relationship manager to discuss your law firm's growth assessment, your firm's needs, and how you can leverage the value of your contingent case inventory with Esquire Bank's case cost financing.
For more on Esquire Bank's expertise in spurring growth for law firms, please see our resources portal, Lawyer IQ, where there are resources on growing your business, financing for law firms, marketing strategy best practices, and more.
You can also register to receive the Insights newsletter for more in-depth interviews with legal industry professionals, case studies, and resources.