With business insights they didn't teach you in law school,
LawyerIQ Means Business
Finance
Law Firm CFOs: Why and When Plaintiffs Law Firms Need One
As many owners of successful contingency fee law firms soon discover, law firm CFOs are vital to the future growth and success of firms. Watch this video about why law firm CFOs are important and when a firm should consider adding a CFO, featuring Tim McKey.
Download your free copy of "Five Bold Strategies
To Grow Your Contingency Fee Law Firm Post-Pandemic"
In this eBook, you'll discover five key areas of strategic focus and actionable best practices across law firm business workflow.
Download EBOOK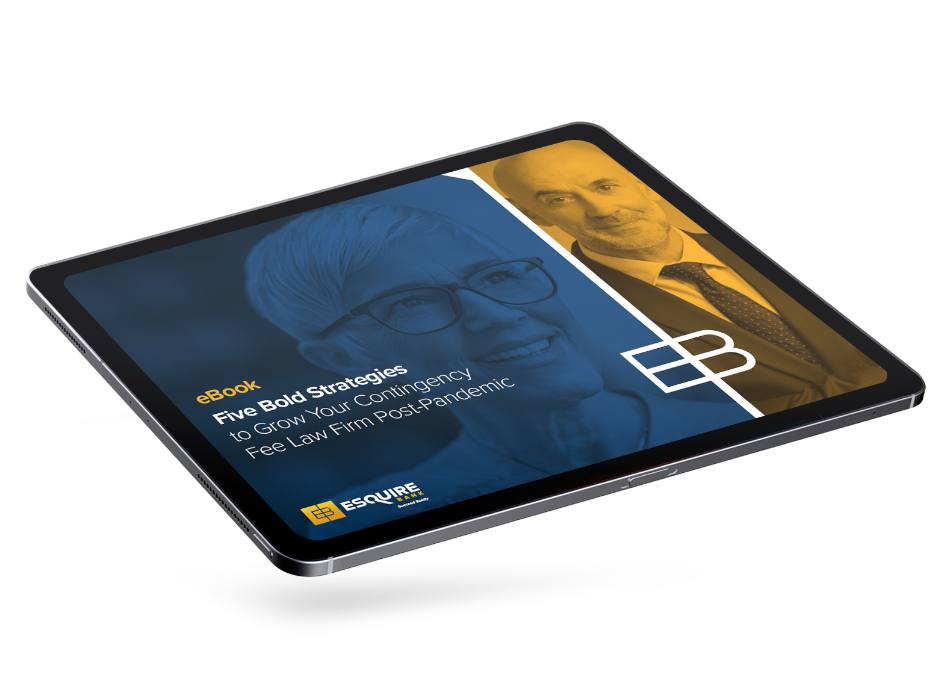 growth
growth
Effective Law Firm Leadership: Building Growth with Vision and Culture
This blog, featuring Reza Torkzadeh, founder and CEO of TorkLaw, explores the transformative power of leading with vision and culture, revealing how it can drive sustainable growth and set firms apart from the competition.
finance
finance
Understanding Law Firm Funding Options: Contingency Fee Law Firms
There are a few law firm funding options for contingency fee law firms, but one option is best for the unique plaintiffs firm business model. Read this informative blog to learn how case cost financing helps firms leverage their contingent case inventory.
intake
intake
4 Ways to Elevate the Client Journey for Law Firms
For contingency fee law firms, the key to building a successful law practice goes beyond providing excellent legal representation. Read this blog to understand the 4 ways to elevate the client journey, featuring insights from Mary Ellen Murrah, operations consultant from Vista Consulting.